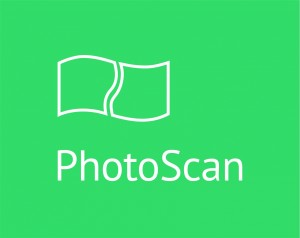 Archaeovision are now a licensed reseller for Agisoft. As a result we are now licensed to sell the standard editions of PhotoScan. This software automatically builds professional high quality textured photogrammetric 3D models from still images. The software provides a robust photo alignment, with no coded targets or special shooting conditions needed.
Archaeovision have always publicised PhotoScan as being one of the best photogrammetry software options available on the market and we are now proud to be involved directly with the company in promoting the use of this software.
Agisoft PhotoScan Standard Edition features
Photo Alignment
Point Cloud Generation (sparse/dense)
Polygonal Model Generation
Texture Mapping
Input formats : JPEG, TIFF, PNG, etc.
Output formats: PLY, Wavefront OBJ, VRML, COLLADA, PDF, etc.
Training and assistance with this software can be provided with any purchase from us. Please do email us with any queries and for a quote
Included in our reseller package. we are able to offer Agisoft PhotoScan Pro which allows for the generation of high resolution georeferenced orthophotos and exceptionally detailed DEMs and textured polygonal models. The professional version is the next step up for the standard edition and provides a wealth of fully automated workflows to create large and scaled photogrammetric datasets.
Agisoft PhotoScan Pro supports a range of input formats including JPEG, TIFF, PNG and importantly a wide range of output formats (GeoTiff, xyz, Google KML, Wavefront OBJ, VRML, COLLADA, PDF) which ensures an easy import to any GIS system for future spatial analysis.
Agisoft PhotoScan Pro's set of functions:
Aerial and Close-range Triangulation
Dense Point Cloud Generation and Classification
Polygonal Model Generation (plain / textured)
Setting Coordinate System
Digital Elevation Model (DSM/DTM) Generation
True Orthophmosaic Generation
Georeferencing Using Flight Log and / or GCPs
Coded/Non-coded Targets Auto Detection
Multispectral Imagery Processing
4D Reconstruction for Dynamic Scenes
Python Scripting Support